Prepare Yourself for the Pratt-vasion.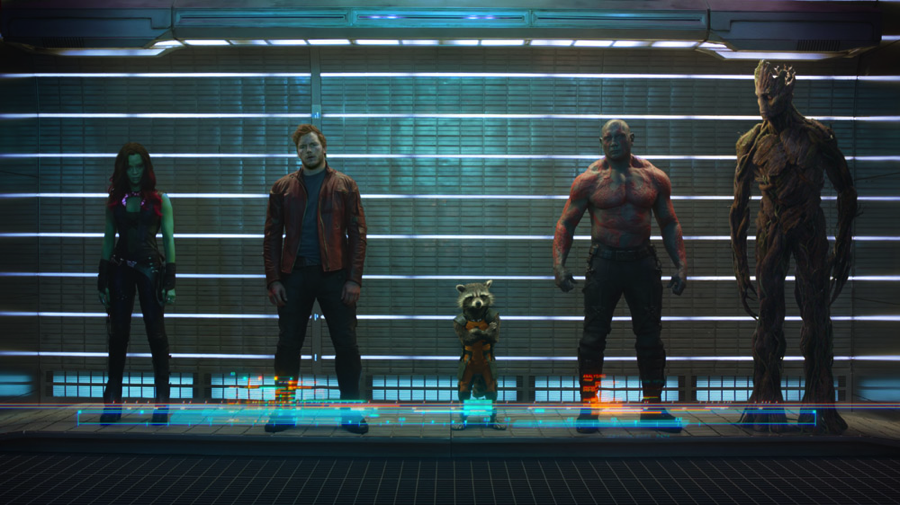 Hollywood loves an everyman. Whether it's Jimmy Stewart in Mr. Smith Goes to Washington, Edward Norton in Fight Club, or Stan in South Park, the everyman anchors the absurd by identifying with normality. Or in Chris Pratt's case, as the loveable man-child Andy Dwyer on Parks & Recreation, by perfecting the art of child-like ignorance and relishing in the simple fun of extensive role-play (Bert Macklin saves the day, everyday).
2014, however, is Pratt's year. And I don't mean it's his year like how last year was shared by Michel Fassbender and the cronut (although if you combined the two, you wouldn't be too far off from Pratt himself).
With next month's The Lego Movie, in which Pratt lends his voice to the titular character Emmet, families and basically anyone with a nostalgic side will finally get to see their favorite engines for creativity come to life behind the personality that Pratt's perfected as Andy Dwyer.
Although The Lego Movie allowed Pratt to work alongside Will Ferrell, Morgan Freeman, Elizabeth Banks, and his Parks & Rec paterfamilias Nick Offerman, it's going to be August's Guardians of the Galaxy that'll be the true make-or-break for Pratt's 2014.
In a cast that features Bradley Cooper as a talking squirrel and Vin Diesel as some sort of dendrological humanoid, Pratt will be the human face of Marvel's next big franchise. Although The Avengers has allowed Marvel to gamble with some new directions (see: Paul Rudd playing a size-shifting scientist in Edgar Wright's Ant-Man, coming to theater near you in 2015), Guardians Of The Galaxy is betting big on a small, but devoted fan base and the flashes of blockbuster brilliance that Pratt himself demonstrated in Moneyball and Zero Dark Thirty.
So how does a shlubby actor best known for his comedic relief and fear of playing first base rise to the occasion? By getting into preposterously good shape and showing the world that he's f*cking ready to take on the role of someone named Star-Lord (and to think, all he did to lose 50 lbs was stop drinking beer).
If the launch of one mega-franchise wasn't enough to peak your interest though, his rumored starring in Colin Trevorrow's Jurassic World should be enough to inspire you to write a song about a mini-horse that stole the hearts of thousands.
Chris Pratt is going to be everywhere this year and that's something we should all be excited about, but before we start praising a guy once known as simply being "the dude married to Anna Farris," let's talk about the hidden Netflix gem that should be at the forefront of Pratt's thespian catalogue.
Deep In The Valley is a 2009 film about a mysterious video booth that transports Pratt and a friend to an alternate reality straight out of a porno movie. Did we mention Pratt's character looks like he stole his clothes straight out of Fat Joe's closet for the latter half of the movie? Well, he does and that should be enough to add it to your instant queue.
We've watched him feed on being the silliest guy in the room, but it's Chris Pratt's charisma that will take him into the cemented echelon of Hollywood leading men. And if we learn that Pratt's signed on to play the last Jedi in J.J. Abrams' Star Wars trilogy or he's writing, directing, and starring in a prequel to Water World, then we'll have a whole new set of reasons to celebrate the everyman.